Thursday, February 15th,2018
Happy Valentine's Day! 
Check out our rockin' Valentine's Day Dance! Thank you for all of the sweet treats yesterday! 
Monday, February 5th, 2018
Our students have been waiting for the official call and the results are in: Six more weeks of Winter! Our snowman suggests to check the weather each morning for some snowfall! 
Friday, January 26th, 2018
Our after school students are channeling the colder weather with their beautiful artwork. Hoping for another snow? Maybe! 
Tuesday, January 16th, 2018
Mark you calendars! Team Giant Steps will be participating in the Faxon Law 5K and Half Marathon Saturday, June 2nd and Sunday, June 3rd! To Join our 2018 Team please send an email to Kaitlin.hayes@giantstepsct.org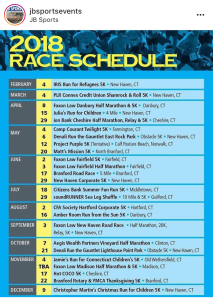 Tuesday, January 16th, 2018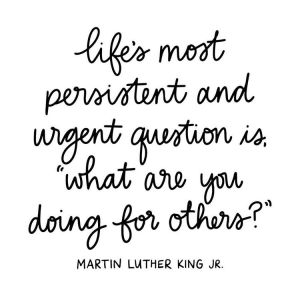 Monday, November 20th, 2017

Our Afterschool Students are getting creative this holiday season! Each student is making pot holders for all of the delicious food that will be served on Thanksgiving Day! 
Tuesday,   November 7, 2017
BOO! Check out our annual Trunk or Treat and Monster Mash Bash that was held last week! Organized by Kyle Turbert, our students and staff had a blast! 
Tuesday, September 12th, 2017

Perfect day for picking peas in our garden! 
Friday, June 16th, 2017
Stepping Forth and Graduation 
Yesterday marked our annual Stepping Forth and Graduation ceremony here at Giant Steps. Each student received a certificate showcasing skills that they have improved on throughout the school year while our three graduates, Matthew, Danny, and Brady, we recipients of their diplomas. During our ceremony we honored  Scott Pesavento, owner of Hemlock Hardware in Fairfield, and Ricky Pryce, our building manager, with the Jenny Ball Inspirational Award for their exceptional work and passion for our school. We are so grateful to have them in the Giant Steps Community.
Tuesday, June 6th, 2017
Let's Dance! 
Last Friday marked our annual Spring Fling. A Super Mario Bros. theme and an ice cream sundae station made this tradition super sweet as each student danced the afternoon away while taking a picture with Luigi or the Princess! Big thank you to the Spring Fling committee for the awesome decorations and outstanding costumes! 
Friday, May 12th, 2017
All Thumbs Thursday!
Yesterday marked our second week of our "All Thumbs Thursday" which allows all of the students to participate working in the school garden. Brought to us by the Giant Steps Gardening Committee, anyone can participate throughout the day, whether they are weeding, watering, or picking the delicious vegetables. Stay tuned to see what blooms! 

Thursday, May 11th, 2017
Happy Nurse's Appreciation Week to the one who
keeps us all healthy and safe!
Thank you, Nurse Janette!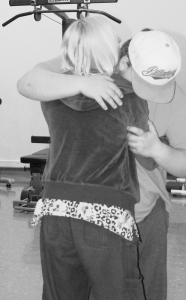 Thursday, May 4th, 2017

Wednesday, May 3rd, 2017
Be the reason someone smiles today! Support Team Giant Steps in the Faxon Law Road Race by clicking Donate!

Friday, April 28th, 2017
Nick's Car Wash!
Today's beautiful weather was the perfect way to kick off the car wash season! Check out Nick and his crew as they had a blast washing cars this afternoon!

Monday, April 17th, 2017
Autism Awareness Month is flying by and we are having a great time celebrating! Last Friday, Giant Steps held a Light It Up Blue Dance that featured blue treats, upbeat tunes, and incredible dance moves! How will you celebrate? What will you do to Light It Up Blue?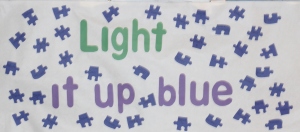 Sunday, April 2nd, 2017
April 1st marked the start of Autism Awareness Month and today is World Autism Awareness Day! How will you celebrate? What will you do to Light it up Blue?

Friday, March 17th, 2017
Happy St. Patrick's Day!
A sea of green flooded our school today as we celebrated the holiday!

Monday, March 6th, 2017
Last week, Giant Steps hosted an afternoon of karaoke for staff and students to showcase their vocal talents. Students blew the crowd away with the excellent musical selections and their confidence behind the microphone! A round of applause to all!
Tuesday, February 28th, 2017
Did you know? February 28th is Rare Disease Day. To support Giant Steps School please click Donate.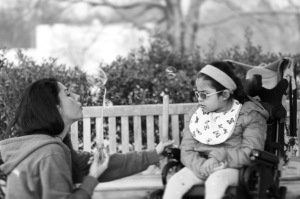 Tuesday, February 21st, 2017
On Thursday, February 16th, Giant Steps hosted a talent show with our friends from the Unquowa School. Students were encourage to display their various talents from badminton, stunts, singing,  and playing instruments.  A big THANK YOU to all who participated! We cannot wait to do it again!
Thursday, February 16th, 2017
Love was in the air here at Giant Steps on Tuesday! From wearing red and pink, creating heartfelt crafts to cutting a rug at the afternoon dance, everyone had a blast! To spread a little love to our school, please click Donate.

Wednesday, February 8th, 2017
Tuesday's rain made for a great game of SPUD during indoor recess!
Tuesday, February 7th, 2017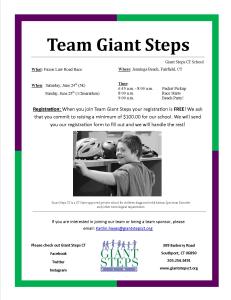 Wednesday, February 1st, 2017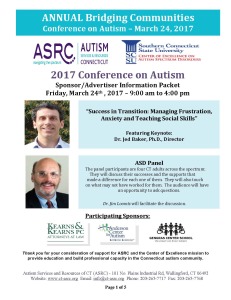 Monday, January 30th, 2017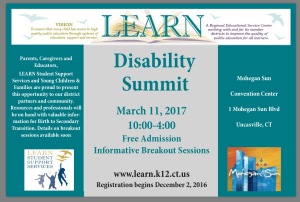 Tuesday, January 24th, 2017
On Monday, January 23rd, the members of the Magical Music for Life Troupe  came to Giant Steps to perform  A Day in the Life of a Child: Musical Revue.
Everyone had a great time singing and dancing! For more information, please visit: www.magicalmusic.org

Wednesday, January 18th, 2017
Yoga is a great way to work through the day!

Thursday, January 5th, 2017
Thursday, January 5th, 2017
Check out our final bash before the new year! Everyone had a great time at our annual Pancake Breakfast and we even had a visit from Santa himself! Thank you to the holiday committee for this spectacular event and to Christa for capturing these moments!

Monday, December 12th, 2016

AMAZON SMILE!!!
You can now shop and give back! When you choose Giant Steps CT (SEARCH: American Institute for Neuro-Integrative Development) , Amazon will donate .5% of your purchases to Giant Steps!  What an easy way to support our school!
When you visit: smile.amazon.com Giant Steps benefits! Log into your Amazon account and shop, shop, shop! This isn't just for the holiday season, you can easily give back to Giant Steps year round! 
Tuesday, November 1st, 2016
BOO!
Happy Halloween! We had a  blast dancing the afternoon away and enjoyed our first annual Trunk or Treat! Big THANK YOU to our Halloween Committee who did an outstanding job!
Friday, October 21st, 2016
Fall Fashion Friday
See everyone in their favorite hats! Don't forget to check back next week when everyone sports their favorite team's jerseys on October 28th!
Thursday, September 15th, 2016

Friday, September 9th, 2016
Check out our first week back to school! We're having a blast!
Thursday, July 21st, 2016
Team Giant Steps
On June 25th and 26th, Team Giant Steps participated in the 2016 Stratton Law Road Races held at Jennings Beach. We are thrilled to announce that our runners raised over $12,000.00 for Giant Steps! A big THANK YOU to our sponsors and runner supporting our school!
Our sponsors:
RBFuels, Blue Ocean Brokerage, Global Seaport Services, Inc., Cayla and Jenny's CGC, and The Iannuzzi Family.
Our Runners:
Stephanie Menillo, Steven Velez, Jason Roberts, Colette Blish, Kaitlin Hayes, Liam McKeown, Shanna Licitra, Peggy Daly, Roisleen Gluchowski, Jenna Beik, Alexandra Ball, Christopher Iannuzzi, Amy Shortelle, Ashley Fumai, Aislinn McKeown, B
en Carroll, Mark Minor, George Sakellis, Matt Mozelak, Grace Kelly, John Letts, Kyle Ball,  Adam Lipow, Paul Ehrlich, Aaron Ehrlich, Steve Udal, John Daly, Felicia Bartolomeo, John Cusick, Meg Steil, Jesse Roberts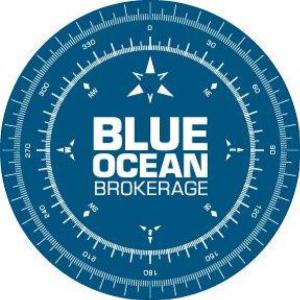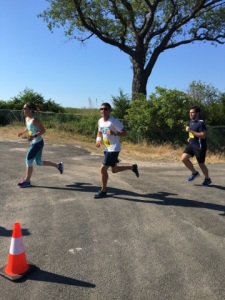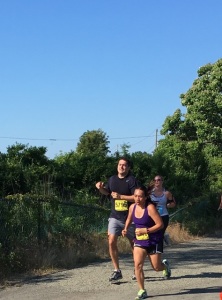 Monday, May 16th, 2016
We are all in this together…

Tuesday, April 5th, 206
Did You Know?
April is Autism Awareness Month! On Friday, April 1st, Giant Steps kicked off the month with our Light It Up Blue Party. The staff and students enjoyed all things blue, including blue treats such as blueberry muffins, blue frosted cupcakes,cakes, blue chips and more. Each student was gifted a handmade puzzle created by the staff.

Friday, March 17th, 2016
Enjoy a morning at the Aquarium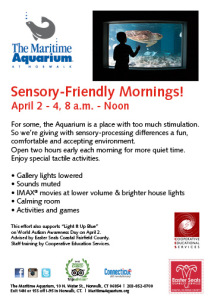 Friday, March 4th, 2016
Meet Our Chefs!
On Wednesday, March 2nd, a few of our students had the opportunity to be chefs for the day at Barcelona Restaurant right here in Fairfield. Located at
4180 Black Rock Turnpike, our students were able to

 make empanadas, eggs, bacon, pancakes, and squeezed oranges for juice.  They worked with Chef James and Farah.
Through our Vocational Department, our students has worked with Farah for about 6 years and at Barcelona for about 4 years. Students work in the garden and in the restaurant (setting tables, folding napkins, rolling silverware).  Chef James approached Tim about the idea and they worked out the details with Farah.
 It was a great experience for everyone. Chef James set up stations for each kid to work at and was very hands on with all of the kids.  He showed everyone what to do and interacted with each student.
Thank you Christa for your beautiful photographs!
 Tuesday, March 1st, 2016
Community Lectures
Our friends at Eagle Hill School are pleased to invite everyone: our teachers and our families to 3 FREE Community Lectures.  All presentations will be held at the Eagle Hill-Southport School. 
1. Tuesday, March 1, 2016  7:00-8:30 pm      Internet Safety:  MORE THAN…."This is what's out there…"        Scott Driscoll, Founder of Internet Safety Concepts, former Police Officer, and Author       This presentation will focus on educating and empowering adults with tools, tips, and tricks to keep children safe online.
2.  FOR EDUCATORS ONLY:      Thursday, March 10, 2016    3:30-5:00 pm      The Motivation Breakthrough:  6 Secrets to Turning on the Tuned-Out Child      Rick Lavoie, Expert in Learning Disabilities, Educator, Author      This presentation, based on Mr. Lavoie's book by the same name, encourages teachers to examine and identify each child's "motivational" style and to design        motivational strategies that will inspire the child to reach his or her potential
3.  Thursday, March 10, 2016   7:00-8:30 pm       On the Waterbed:  The Impact of Learning Disabilities on the Family.       Rick Lavoie, Expert in Learning Disabilities, Educator, Author . When one family member is struggling, the entire family feels the impact.  This seminar will discuss the various ways that families are affected by the child with learning disabilities.
Each event requires a separate registration.  Please click on each title to link to the registration page or go to eventbrite.com and search "EHSS Community Lectures" and select the presentation(s) to register. Please feel free to share this with your school community; however, space is limited so register soon!
Wednesday, February 24th, 2016
Check Us Out in 2016!
We have been having a blast in the new year! Take a look at our pictures from the Valentine's Day Dance, Magical Music for Life Foundation performance and more!
Friday, September 18th, 2015
Breakfast Bunch
This morning marked the first official group for the Team Two Friday Breakfast Bunch. Lead by Shelby, from our outstanding Speech Department, this group enjoyed pancakes while interacting with each other around our kitchen, creating a familiar home setting. Students were encouraged to interact with their friends, asking this week's important question, "What are you doing this weekend?"


Wednesday, September 16th, 2015
Hot Off the Presses!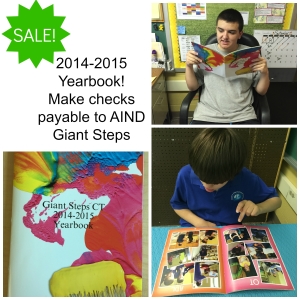 Big THANK YOU to Christa for creating this wonderful ad!
Friday, September 11, 2015
Friday Fun!
Check out the smiling faces around Giant Steps

!
Tuesday, September 8, 2015
Keeping Cool
September has brought us beautiful weather so far and today is no exception! Our students know how to keep cool as we enjoy the last few official weeks of summer! Ice Cream Sundaes were a crowd pleaser this afternoon as students could pick their own toppings!
Wednesday, September 2nd, 2015
First Look at the New School Year!
Be sure to check in to see more photos of the first week back!
Friday, August 28th, 2015
Gearing up for the New School Year!

Staff has been working hard to make the 2015-2016 school year our best yet! Cannot wait to see our students next week!
Friday, August 21, 2015
Letter to the Editor of Fairfield Citizen and CT Post regarding articles about neighbors opposition to Next Steps.  The Zoning Commission is voting on August 25. 
To The Editor,
I am writing in response to your recent articles covering the Fairfield Zoning Commission Meeting for the AIND Giant Steps, Barberry Road application.
Giant Steps is a CT State licensed private school for students diagnosed with Autism Spectrum Disorders and developmental and neurological disorders ages 3 to 21. We have a 22 year history of helping students with complex diagnoses that don't go away when our students turn 21. We have been located at Barberry Road for 15 years. We have been planning Next Steps for over 12 years as there is a great need for continuing educational and vocational services. During that time, I have had casual contact with some of our neighbors as I am often at the school on weekends catching up on work, and some neighbors have attended our fundraisers. text deleted . Only once has a neighbor reported a safety concern to me in all these years, which we cooperatively resolved. Prior to the recent Zoning Commission meeting we went door to door with a rendering and information about our zoning application, with contact information for questions and an invitation to come to the school to talk. There were a few comments that day, positive and negative. One was easily fixable, so we put a new staff departure plan into effect the following week. I received one phone call, and we had a good talk.
I was unprepared and shocked by the onslaught of negative comments that were delivered by neighbors at the Zoning Board meeting. When it was my turn to speak at the end of the night, it was hard to find words and I've been struggling since. I'm trying hard not to take this personally, but the comments were about the people who I work with and hold in the highest regard, and an important opportunity for a group of young people that includes my own daughter. They need and deserve the chance for continuing education and socialization in a safe and calm environment.
I have never personally witnessed any of the rude and unsafe behavior that was described by the neighbors, nor has it ever been reported to me, anyone at our school, or , apparently , to the police. What was described was offensive and would not be tolerated by any of us.
As a 501 C3 non profit organization, AIND has been generously supported and sustained by many wonderful organizations over the years including the Norma F. Pfriem Foundation, Newman's Own, The Citrone Fund, The Fairfield Christmas Tree Festival, Autism Speaks and many private donors. We have a dedicated Board who are all unpaid volunteers, donors and frequent visitors. We provide audited Financial Statements to each of our donors, and an open door for site visits. We would not have received the support of these prestigious organizations and people if the chaos that was described at the meeting existed or if we were a "business". Our plan includes offering space to a select group of small non profit organizations to provide onsite vocational opportunities for our young adults. We will insure that they meet our requirements for maintaining a low impact, calm environment. We will be pleased to provide the Town Zoning Department with documentation annually verifying their non profit status and financial statements and activity.
I am sorry that the neighbors are inconvenienced and annoyed by our presence.
I invite the neighbors to choose a representative, who will be invited to our monthly board meetings to open a dialogue for sharing concerns and problem solving. I promise, once you meet our students and staff, fears and misconceptions will fade quickly. Someday, a volunteer group might even evolve, to read to our students, do an art project or help in our garden. Perhaps instead of complaining about the noise of a helicopter looking for a missing person, there could be a neighborhood text alert system in place, should one of our students ever actually go missing (which has not happened in our 22 year history) .
What works about Giant Steps, and what makes our families feel safe leaving their sons and daughters in our care, is the quality of our staff, and the calm, safe environment that we provide. That will be replicated in Next Steps. Thank you for the opportunity to respond.
Kathy Roberts
                                             **********************************
How dis-heartening it has been to hear the recent complaints and portrayal of my fellow co-workers at Giant Steps School. I know each and everyone of the Giant Steps Staff, they are highly educated, compassionate, hardworking individuals and are dedicated to caring for and educating students with neurological disabilities. I would be happy to invite the neighbors and zoning board to come to Giant Steps and see our Staff Working hard and helping our students meet thier goals and objectives so they too may have a good quality of life. I have been the Administrative Assistant/Office Manager at Giant Steps for over 20 years. We have been located at 309 Barberry Road for15 years, and in that time I can recall only one complaint from a neighbor who contacted us by phone and came to the school. The neighbors comments have made our staff sound like non-caring individuals, riding through the neighborhood , as a terror. Let me assure you these individuals work harder than most people I know, and many of them have children of their own, they are not looking to harm anyone or anything – they are Good people". I wonder with all this so called activity happening in the neighborhood why the Police dept hasn't receceived reports or contacted us regarding these issues. I have never gotten a complaint from them they certainly have had the opportunity over the past 15 years to do so, as they have noted we are in walking distance from their homes. It saddens me to see what individuals will do to keep programs out of "Their Neighborhood" Well I have lived in Fairfield my whole life, this is my hometown as well, I can't believe this attitude still exists. Almost daily I receive calls from parents desperate for program suggestions, on where to go once the have aged out of GS, it is heart breaking that the programs to help them are not out there. These indivuals are our future and they need our assistance.
We have an opportunity, at this time , to set up the Next Steps program, a place where we can continue to address the needs for young adults , a learning program for them to continue to progress. We are trying to help and give these young adults hope so they can have just a tiny piece of what we take for granted everyday.
Sandy Arnold
  *********************************************************
I am writing in response to the August 4, 2015 article "Neighbors aim to trip up Giant Steps expansion plan" that was published in the Fairfield Citizen. It is difficult to read such an inaccurate account of Giant Steps School and its devoted staff. My daughter had the privilege of graduating from Giant Steps and she flourished as a result of the expertise and compassion of the outstanding staff that work at the school.
Under the direction of Kathy Roberts, Giant Steps is a cutting edge school that educates children with a variety of complex disabilities who would not succeed in a public school setting. Kathy is a self-less woman who has extensive knowledge of both current practices and research in the area of autism and related disabilities and has spent the last thirty years advocating for her own daughter in addition to other children with disabilities. She created Giant Steps and mentors the staff who are an invaluable resource for the students and families who attend the school and those who reside in the community and beyond.
Currently, there is a lack of meaningful programs for young adults and the plan is to renovate the vacant building on the property and to develop an unrivaled, technologically advanced facility that would enhance the lives of these deserving young men and women. It would not be a "business" as inaccurately labeled in the article, but a state of the art center for continued learning and vocation that will serve as a model nation wide. Fairfield would be fortunate to host such a groundbreaking endeavor.
For the record, I would like to state emphatically that the article in your paper is offensive, loaded with inaccuracies, and libelous on many levels. Such disparaging comments written about Giant Steps and the staff are mean spirited, extremely callous and hurtful. I volunteered at the school for 11 years and only one neighbor complained about the traffic and the issue was immediately addressed.
Even more deplorable is the reference to our children as "these type of people" which reveals ignorance and apathy that is hard to believe still exists today. Having a child with special needs, I am keenly aware of the discomfort people have with our children. Sadly, my daughter and I are reminded of it all the time in less than subtle ways. The neighbors' complaints of rude, cigarette butt throwing drivers and plummeting property values is a veiled way of saying "not in my back yard". As a nation with a growing number of children being born with disabilities every day, we all have a responsibility to ensure that each and every one of our children has the freedom to thrive as young adults and beyond. They have the right to be in all of our backyards and in this case specifically they belong at 309 Barberry Road, Southport, CT.
 Elaine MacKenzie
     *******************************************
We moved to Florida about 5 months ago, previous to that two of our children attended Giant Steps for at total of 15 years. I drove my boys everyday and often volunteered at the school. I have NEVER in those 15 years witnessed anything of these things. And frankly it makes me sick to my stomach to hear others say such horrible and outlandish things about the dedicated staff at Giant Steps.
When you have non verbal children that can be quiet fragile medically it takes a large amount of trust and faith in those caring for them. Over the past 15 years I have never met a more caring, thoughtful, responsible and dedicated group working together to help our children and community. This staff has more than earned the respect of the parents, community members, and educators, but also from highly respected physicians and therapists from not only the local community but also around the country. I can tell you not a day has gone by that we have not missed them.
Giant Steps, the staff and families have been apart of this neighborhood for the past 15 years, they have provide a calm and nurturing environment for our children by keeping their numbers small and through a rigorous interview process for the staff ( which there has been little turn over). AIND/Giant Steps is hoping to do the same for our older adults by providing continued education, therapies and vocational training so that our children can continue to grow and be apart of our communities.
The only thing I have witnessed by the staff, families and visitors is respect for the neighborhood which they are apart of. During my time spent as a Fairfield resident, driving through the neighborhood or on the campus for the past 15 years I have never witnessed any staff member throwing trash from their car, speeding, blasting the car radio, or treating any of the neighbors with disrespect. If had seen this I would have bought it up with the administration. The Giants Steps staff have earned my respect and that of many others because of their dedication, strength, and professionalism in helping our children to become stronger individuals and community members.
Sincerely,
Maureen Watson
    ****************************************************** 
I found the recent Fairfield Citizen article on the proposed Giant Steps expansion incredibly disheartening. As a friend and volunteer at Giant Steps, I can personally attest to the amount of good work the organization is doing. Giant Steps has created an environment that I have not seen anywhere else. The students there are happy and successful. The Giant Steps school is a hugely important resource for young children with autism and their families. The Next Steps expansion could offer the same support to adults and their families.
The A.J. Drexel Autism institute in Philadelphia published a report in April on the availability of services for adults with autism. The report found that one in four adults lacks access to services that could help them find work, continue their education, and live independently. Because there is nowhere in the community to cultivate their skills and socialize safely, they become isolated. To block Next Steps from providing those services is shameful.
Everyone wants to feel that his or her life has purpose. Next Steps can make that happen for an especially vulnerable group of people. These adults want to work in their community just as much as anyone else. They want to feel connected to those around them and see the evidence of their good work.
Everybody wants what's best for their children. Sometimes those children are neurotypical; sometimes they have autism. Sometimes they are young, and sometimes they are grown. No matter what, they all deserve a chance to succeed and thrive. Our community has the opportunity to help make that happen.
Sarah Vooys
                 ********************************
I would like to share my thoughts and feelings regarding the expansion of Giant Steps school in southport.
I have been involved in the Giant Steps school in many ways for many years. First, as a parent of a young adult on the autism spectrum. My son, Jamie, attended Giant steps school for over 5 years. This was the one school where he excelled, and to this day he wants to return to the program. Secondly, as a volunteer and lastly as a current board member for Giant Steps.
The accusations of poor or disrespectful behavior by Giant steps staff towards the surrounding neighborhood, comes as a complete surprise. With my intimate involvement in the school, there would have been many opportunities for this to have been brought forward. I have never witnessed any such activity, and I am there at all different times of the day and night. Our school has nothing but respect for the community for which it is school is housed.
There is a great need for adult programming for individuals on the autism spectrum throughout Connecticut but especially in Fairfield county. As it is now my son lives in Bridgeport and travels daily to Naugatuck for work daily. I chose his current program because it provides meaningful work for him. This is what Next Steps is trying to do also. Provide a safe and nurturing environment for individuals to develop work skills that can be translated into other work environments.
It is unfortunate that individuals who live in the neighborhood surrounding giant steps can't set down with the administration and Kathy Roberts to come up with some agreeable terms. Individuals with autism are not going to "go away". Like any parent, we want the best for our children, no matter how old they are.
Jill Ely
                      ****************************************************************
Friday, August 14th, 2015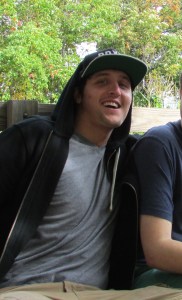 Giant Steps lost a dear friend this week. Bobby DeGennaro was a staff member at Giant Steps from 2013-2015. He brought smiles, laughter and creativity to the Giant Steps program, touching the hearts of staff and students alike. Bobby's patience, sense of humor and calm demeanor made him a great match for our students.
Bobby's incredible artistic talent was put to use and incorporated into the students' programs. Every month he ran "Fun with Flags with Bobby", where he led a small group to help students work on art projects creating local and national flags. Bobby contributed to our quarterly newsletter and bulletin boards with creative drawings and cartoons that were noticed!
Bobby moved from the food service industry to his position at Giant Steps. During his interview he was asked about the change in settings. Bobby responded "I want to go home every night and feel good about what I do every day; I want to make a difference in other people's lives".
Bobby made a difference in the lives of the staff and students at Giant Steps. We are all better people with larger hearts having had the chance to know him. 
For information on services, please view the link provided below:
Wednesday, July 29, 2015
Therapeutic Horseback Riders Receive Awards
This morning marked the final day of our Therapeutic Horseback riding program of this school  year. Our eight equestrians eagerly displayed their new riding skills in front of family and staff on the grounds of the Fairfield Hunt Club. Each student received an individual award along with a participation award.
Monday, June 29th, 2015
Team Giant Steps!!
We are so proud of all of our participants in the 2015 Fairfield Road Race. Thank you to everyone who made it a success!
Friday, June 12, 2015
Stepping Forth 2015
Yesterday marked Giant Steps Annual Stepping Forth ceremony.
The graduates looked proud as they each one of them walked up to the podium to receive their Giant Steps Diploma.
Our four graduates, along with their families, have been apart Giant Steps since the early years and they will be significantly missed.
Thank you for making an impact on so many of us and know that the doors are always open for a visit!
In addition to the graduates, each student received an achievement award in areas where they have shown the most improvement.
Their smiling faces to the crowd of parents, staff, alumni students, and past staff was a joy to see as they knew their accomplishments were important!
At the Stepping Forth ceremony we recognizes individuals who have inspired us, put the needs of our students first, and who have gone above and beyond for the school.
To these individuals we present them with the "Jenny Ball Inspiration Award", this year's recipients are Eileen Clark and Pamela Grodman.
Thank you for your dedication to Giant Steps School!
Monday, June 8th, 2015

Recently, Giant Steps was a recipient of a CT Block Party grant in favor of our growing Art Department. It is the goal of the CT Block Party to educate the next generation of philanthropists on both the good work that organizations do every day as well as due diligence involved in assessing a charity for support.
We asked Matthew B., one of our students, to conduct the interview.
MB: What is your name?
RM: Remi Smith
MB: How did you find out about Giant Steps?
RS: My neighbor is Kathy Roberts. (Kathy is Giant Steps' Executive Director)
MB: Where do you go to school?
RS: I recently graduated from Lauralton Hall
MB: Are you looking to go to college? If so, where are you thinking of going?
RS: I will be attending Bucknell University, which is located in Pennsylvania, in the fall.
MB: What are you looking to study there?
RS: I would like to study Psychology
MB: Do you like the outdoors?
RS: I love the outdoors! I used to attend sleep away camp growing up.
MB: What led you to giving Giant Steps the grant to help the art department?
RS: I volunteered here a few years ago and helped out with the art department. I think it is very important to have a creative outlet.
MB: Thank you for talking to me and from donating to Giant Steps.
RS: Thank you for having me.
Friday, May 15th, 2015
Giant Steps Appreciation Lunch
Staff and Students enjoyed a delicious lunch from the great Super Duper Weenie Truck!
 
Steve's Classroom enjoyed a fun game of kickball as well!
Tuesday, April 28th, 2015
Spring Fever is here at Giant Steps!
Our students could not wait to get outside and enjoy the sunshine! Our Therapeutic Horseback Riding is back in full swing, as our equestrians enjoyed bringing the horses outside.
Michelle's Class let out their newly born butterflies in our butterfly garden and many of our students took to the playground to hang out with friends!
Friday, April 10th, 2015
Fun Facts Friday is Back!
This week  is a special treat! We had Jessica and Tariq interview each other as well as Ashley and Sydney!

Favorite Movie: Both agreed that Up is great!
Favorite Vacation Spot:
Tariq: Washington, DC            Jessica: Hawaii
Favorite Activity:
Tariq: Playing with Legos           Jessica: Going to the Movies
Favorite Book:
Tariq: Mine Craft       Jessica: Chaperone
Favorite Thing About Giant Steps:
Tariq: The After School Program     Jessica: Helping my students communicate!
Favorite Movie:
Sydney: Frozen     Ashely: Hitch
Favorite Vacation Spot: Both love heading up to Cape Cod
Favorite Activities:
Sydney: Puzzles        Ashely: Spending time with my students
Favorite Book:
Sydney: The Little Yellow Tutu     Ashley: I Love You Forever
Favorite Thing about Giant Steps:
Sydney: Getting to see Ashley      Ashely: Watching my students learn!
Thursday, April 9th, 2015
Come check out our Animal Fair!
Everyone had a great time visiting each classroom and learning about new animals! The students did a wonderful job researching and creating magnificent artwork based on their animal of choice!
Wednesday, April 1st, 205
Take a peek at what our students are up to!
Wednesday, March 25th, 2015
It's Time to Race!

Giant Steps is forming a team to run (or walk!) in the 2015 Stratton Faxon Road Race. Whether you choose the 5k or the half marathon, all of the proceeds go directly to Giant Steps! Mark your calendars for June 27th and June 28th.
To join Team Giant Steps, please send an email to Kaitlin.hayes@giantstepsct.org or head on over to http://giantstepsct.org/how-to-help/ to donate now!
Monday, March 23rd, 2015
ASRC Awards
Kathy Roberts, Founder and Executive Director of AIND/Giant Steps CT School, was honored over the weekend at the 25th Annual Northeast Regional Conference held at Southern Connecticut State University. Kathy was honored for her vision and dedication to the Autism community in Connecticut. Among the other recipients honored by the ASRC were Dr. Mark Greenstein, Diane Twatchman-Cullen, SLP, and Congresswoman Rosa DeLauro.
Wednesday, March 18th, 2015
Great day to fly skyrocopter!
Hoping for some warm weather soon!!
Monday, March 9th, 2015
Film Festival
7TH ANNUAL REELABILITIES:
NY DISABILITIES FILM FESTIVAL
MAR 12-18, 2015
Manhattan | Bronx | Brooklyn | Queens | Staten Island
Long Island | Westchester | Rockland
Presented by JCC Manhattan, the 7th Annual ReelAbilities: NY Disabilities Film Festival is dedicated to promoting awareness and appreciation of the lives, stories and artistic expressions of people with different abilities. The festival presents award-winning films in various locations throughout the NYC metropolitan area. Discussions and other engaging programs bring the community together to explore, discuss and celebrate the diversity of our shared human experience.
NY.REELABILITIES.ORG
Friday, February 27th, 2015
Fun Facts Friday
Interviewed by: Sean C.
Favorite Movie: The Patriot
Favorite Vacation Spot: Myrtle Beach
Favorite Activity: Softball
Favorite Book: The Giver
Favorite thing about Giant Steps: All of the the students
Friday, February 20th, 2015
Fun Facts Friday
Interviewed by: Aaron
Favorite Movie: How to Lose a Guy in Ten Days
Favorite Vacation Spot: Puerto Rico
Favorite Activity: I like watching movies
Favorite Book: The Notebook
Favorite thing about Giant Steps: Being around all of the students
Friday, February 6th, 2015
****NEW FEATURE******
Here at Giant Steps, we are launching a new feature on our website, "FIVE FUN FACTS FRIDAY" where our students will choose a staff member to interview. Please read our first interview below!
Interviewed by: John C.
1.Favorite Movie: The Dark Knight
2.Favorite Vacation Spot: Mexico
3.Favorite Activity: Going to the gym, basketball, going to movies
4. Favorite Book: Heath
5. Favorite thing about Giant Steps: Being able to hang out with all the great students
Monday, February 2nd, 2015
Supplement slam
The Federal Trade Commission (FTC) has reprimanded a supplement manufacturer for suggesting that its capsules and syrups can ward off symptoms of autism. The company, called NourishLife, makes 'Speak' — a line of omega-3-based supplements touted as treating the communication deficits associated with autism. The FTC ordered the company to alert its customers that the claims "aren't backed by scientific evidence." This isn't the first time a supplement maker has overstepped, but it's unique in that NourishLife was in cahoots with a now-deactivated website claiming to be an "independent, objective resource for research or other scientific information," according to the FTC filing (h/t @virginiahughes). ( source: SPOTTED, SFARI)
Follow the link to view some very informative videos hosted by  Marvin Natowicz, MD, PhD 
Nutrition and GI Issues w Tim Buie, MD

 , 
Metabolics, Mito and Genetics with Mark Korson, MD    

                                            
Neurology with Margaret Bauman, MD 
Tuesday, January  27th, 2015
Due to the recent snowstorm, we will have a 90 minute delay on Wednesday, January 28th. 
Sunday, January  25th, 2015
Weather Report:
Due to the weather forecast, we will have a 12:30 dismissal on Monday, January 26th  with no extended day program and  will be closed on Tuesday, January 27th. 
Friday, January 23rd, 2015
Around the School
The first month of the new year is flying by and our students are having a great time!

Friday, January 9th, 2015
Hope everyone is enjoying a snowy Friday morning!!!!

Thank you to Nancy for braving the cold for this great snapshot!
Monday, January 5th, 2015
Catch up on the excitement here at Giant Steps with our annual letter!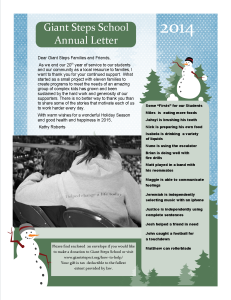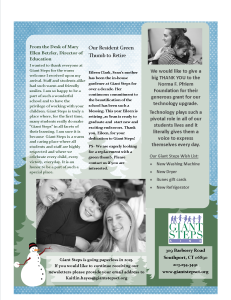 Thursday, December 18th, 2014
Our winter greeting cards are here!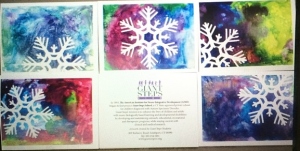 The winter of addition of our student created cards have arrived. If you are interested in purchasing a package of snowflake cards, please email kaitlin.hayes@giantstepsct.org 
Each package contains  ten cards, two of each design, for $10.00 per package.
Our regular greeting cards are still for sale! Purchase a pack before they sell out!

Tuesday, December 9th, 2014
Holiday Cheer!!
Our afterschool program took a trip to the Fairfield Brick Walk to  participate in the annual tree decorating.  The students worked hard in the weeks before, crafting beautiful ornaments in the shape of cupcakes. A lollipop sits atop our tree to let everyone know that the talents students at Giant Steps School created such a masterpiece! Stop by for a visit during your holiday shopping!


 
A little chilly yesterday, but everyone loved decorating the Christmas Tree! Excellent way to get into the holiday spirit!
Monday, December 1st, 2014
GRAND PIANO FOR AUCTION

We have just received a generous donation of a grand piano. This antique, an Emerson rectangular grand piano, was gifted to Giant Steps from a lovely woman who has been generously volunteering her time for our Therapeutic Horseback Riding Program.
We will be auctioning off the piano to support our Annual Drive.If you are interested in having this beautiful instrument in your home please place your bid by sending an email to Kaitlin.hayes@giantstepsct.org .
The bidding will start at $1,000.00 which will cover the cost of moving the piano.

The bidding will be closed on Wednesday, December 3rd.
Friday, November 7th, 2014
Giant Steps out in the Community!


Recently our student have gone out into the community for some fun, enjoying a custard party courtesy of Shake Shack Westport and also took in a Bridgeport Sound Tigers game at the Arena at Harbor Yard.
BIG THANK YOU to Tom Panzella and the wonderful staff at Shake Shack Westport for a fun Afternoon!!

The Giant Steps crowd loved cheering on the hockey players and dancing to all the great music in the stands.
Go Sound Tigers!
Wednesday, November 5th, 2014
Monster Mash!
Giant Steps School hosted our annual Halloween Party. The staff worked hard to create a spooky atmosphere for all to enjoy!
BIG THANK YOU

to the Halloween Committee: Lauren, Anthony, Galo, Bridget, Kinder, Bobby, Bekah, Jessica, Misty, Denetria, Cody, and Kelsey!!!
 
What a spooktacular time we had!!!
Tuesday, October 21,2014
ASD and the Dentist
The New York Times recently featured the story of Nicole Brown of Katy, Texas and her 13-year-old daughter Camryn, who is on the autism spectrum. Taking Camryn to the dentist was never easy due of her sensory sensitivities. Most dentisted suggested to Nicole that her daughter be sedated so that they could work on her teeth without interruption. That is, until she walked into the office of Houston-area dentist Dr. Luedemann-Lazar.
Dr. Luedemann-Lazar suggested that Camryn visit the office on a weekly basis to get a routine going that would help her feel calm. It worked. After weeks of effort, Camryn was able to sit calmly in the dentist chair for 25 minutes during her routine cleaning.
"It was like a breakthrough," Nicole told the New York Times. "Dr. Amy didn't just turn her away."
Pediatric dentist Dr. Elizabeth Shick told the New York Times, "With the increase of autism spectrum disorder patients out there, there are not enough pediatric dentists to see everyone."
http://www.autismspeaks.org/news/news-item/new-york-times-spotlights-dentist-visits-individuals-autism
 If you need help locating a dentist please contact our nurse Janette for referrals, and if you have a great dentist or one who is patient and willing to learn,  please share !  
Thursday, October 9th, 2014
FARM FUN!
Earlier this week, Giant Steps students took a trip to Plasko's Farm, where they enjoyed a hayride, corn maze, and pumpkin picking.

Tuesday, September 30, 2014
GETTING ACTIVE IN THE FALL!
Our students have had a great time getting outside and enjoying the weather!
Back in the Barn!
Our students kicked off the fall season of our Therapeutic Horseback Riding Program.
Take a look at our very successful first session!
Dr. Tim Buie to present Webinar
Date: Tuesday, September 23, 2014
Time: 1 pm ET
Register, free of charge HERE
On Sept 23, join pediatric gastroenterologist and autism specialist Dr. Timothy Buie for a live, free educational webinar focused on innovative strategies for recognizing and managing gastrointestinal disorders and related nutritional issues in children with autism.
Dr. Buie practices in the Autism Speaks Autism Treatment Network (ATN), at MassGeneral Hospital's Lurie Center for Autism, in Boston. The webinar is being sponsored by Nutrica North America, the maker of a hypoallergenic amino acid formula that will be discussed during the webinar.
Welcome Back to School!!!
Look at all of the smiling faces! Everyone is excited for the new school year!
Summer was off to a running start with Team Giant Steps hitting the pavement in the 2014 Fairfield Stratton Faxon Road Race.
Not too early to start training for next year;)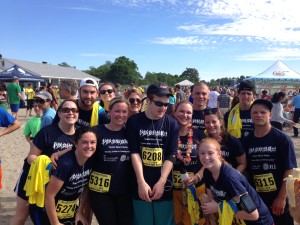 THANK YOU TO ALL OF OUR RUNNERS WHO PARTICIPATED THIS YEAR!
Carol Lenihan Robert Lenihan Kevin Lenihan Laura Harney Kinder Gallo Kristen Lalli
Matthew Lundy  Alex Moore Julianne Rogan
Caitlin Sampson Jon Knobloch Todd Tompkins Tyler Sampson
Bobby DeGennaro Rebekah DeMieri Liam McKeown Meghan Bosse Christopher Pressley
Colette Blish
Suzanne Potter  Jason Roberts Kyle Turbert Kaitlin Hayes Matt Mancusi Patricia Avallane Kyle Ball  John Cusick
WE WOULD LIKE TO EXTEND A HUGE THANK YOU TO OUR SPONSORS:
Jones, Lange, LaSalle and Highland Imports !!!
June 5,  Giant Steps Spring Fling : Don't forget your mask and cape!!!!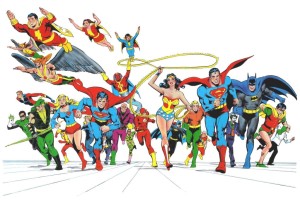 WORLD AUTISM DAY April 2, 2013
LITE IT UP BLUE
Autism Friendly Day
at
Mystic Aquarium
April 6, 2013
Mystic Aquarium is kicking off Autism Awareness Month with Autism Speaks to raise awareness of autism with an Autism Friendly Day featuring amenities geared for families effected by Autism Spectrum Disorders.
Enjoy a special early opening at 8:30am to see exhibits and to get acclimated before we open to the public.
Bring your family for a day featuring the following from, 9:30am to 1:30pm:
• a quiet room with Yogibo chairs

• an outdoor "free play" zone

• supportive volunteers at hands-on exhibits
Present the attached flyer to receive one free general child admission with
each full paid general adult admission.
Must be a family affected by autism to qualify for discount. Visit for two additional days with your 
ticket! Have your admission ticket validated before you leave the aquarium and use it to return for the next two consecutive days! 
Cannot be combined with any other offer. Valid April 6, 2013 only.
SAVE THE DATE     April 23, 2013    
Talent Show at FTC
7-9 PM
Fairfield Theatre Company
70 Sanford Street
Fairfield, CT 06824 
If you would like to participate please contact Giant Steps at 203 254 3491
Giant Steps presents Peter Bell : "Autism 2013"
Peter will provide an update and answer questions on research, treatment, transition, adult and advocacy issues from his uniquely broad vantage point.  
Fairfield Theatre Company
Peter Bell is the father of a teenage son with autism. 
a member of the Federal Committee for People with Intellectual Disabilities, which advises the President and Secretary of Health and Human Services (HHS) on issues that impact people with intellectual disabilities and their quality of life, 

http://www.acf.hhs.gov/node/10063
Please share